A lot has changed under the hood since my last post about the servers that power my sites. In particular, the goal of reducing the mental load of managing the servers (and the code that runs on them) has been important to me because of the fragmented time I have to work on them, and thanks to a variety of great open source tools, I've slowly settled into a process that seems sane and solid.
Here are a few changes that happened over that time, in no particular order: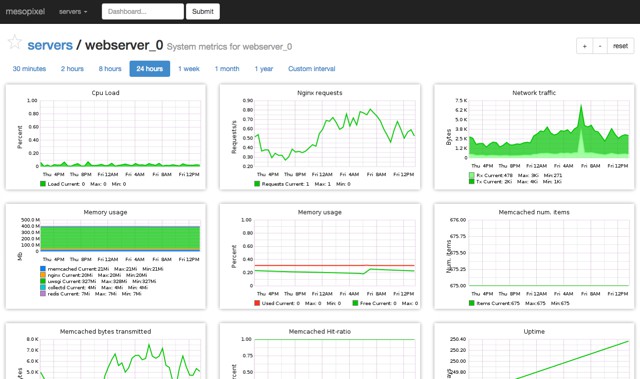 Graphite-powered graphs supplied by Collectd
All in all, it has been a good learning experience to recreate the foundation from the ground up. In particular, I no longer worry about what happens if the server goes down (or worse, the instance disappears), and I also appreciate the "staging" process by which changes are made. It's slower and more deliberate, but there is significantly less confusion about the state of the all the moving pieces, which is invaluable.